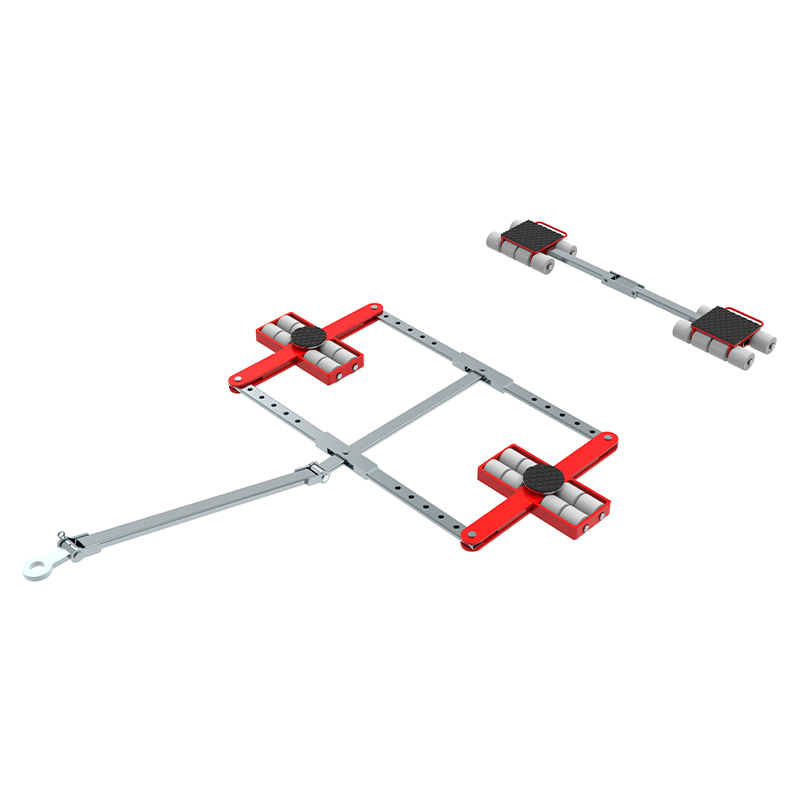 ECO-Skate® DUO (NY)
ECO-Skate DUO load moving systems can be combined with each other and with the matching ECO-Skate series IDEAL or ROTO to a load moving system with 4‑point support. They are partic­u­larly suitable for long and wide machines, where a 3‑point support skate system is no longer suffi­cient or the center of gravity is high (please check additional safety instruc­tions required for 4‑point load moving systems).
The following distin­guishes the transport trolleys of the ECO-Skate DUO (NY) series:
Pulling bar and alignment barThe skates of the DUO series come standard with pulling bar and alignment bar. Special lengths on request.
CombinableAll load moving skates of the DUO (NY) series can be combined with each other and with trolleys of the series IDEAL, ROTO and DUO (PU). The total load results from the sum of the individual load capac­ities.
HTS nylon wheelsAll Skates come standard with HTS nylon wheels, which have very low rolling resis­tance. They are made of solid material and not produced by injection molding. As a result, they are partic­u­larly high quality and resistant to abrasion. The very high payloads that result from this can never be achieved with rolls of conven­tional nylon tubes. HTS nylon wheels can also be ordered separately.
Individual adaptionscan be individ­ually made upon need.
For ISO container transport please check our ECO-Skate ISOCON series.For all areas of appli­cation in which the standard range from the standard range is insuf­fi­cient, we design special solutions that are individ­ually tailored to the customer needs.