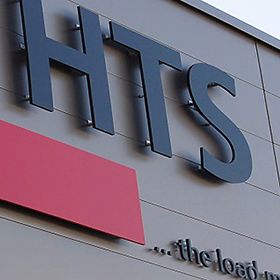 Privacy policy
We hope that we can convince you of our products and services when you visit our website and that you will find all the information you require. To ensure that you feel safe and comfortable when visiting our website, we would therefore like to inform you when we store which data and how we use it, in compliance with the applicable German data protection regulations.
Anonymous data collection
When you access our web pages, our web servers automatically collect information of a general nature. This includes the type of web browser, the operating system used, the domain name of the Internet service provider, the IP address of the computer used, the website from which you visit us, the pages you visit, the date and duration of the visit. This is only information that does not allow conclusions about your person. We evaluate this data only for statistical purposes and only in anonymous form.
Collection and processing of personal data
Personal data is collected only for the processing and execution of a request, an order or a registration for personalized services. They will inform you beforehand and will be informed about the intended processing purpose. If necessary, you will be asked for your consent to the storage of this information. Your data is encrypted prior to transmission and processing to protect it from unauthorized access. The exception here is e‑mail dispatch, in which access by third parties can not be ruled out.
How we share your information
The personal data collected within the framework of our web pages are used without your consent only for the order processing or processing of your inquiries and if necessary passed on to our responsible subsidiary or sister company or the sales partner responsible for your country. In addition, we use this data within the framework of DIN ISO 9001 to determine customer satisfaction after an order.
In addition, your consent to the use of your data for the purpose of advertising (for example, newsletter delivery) will only be made with your consent. You may revoke your consent at any time with future effect through one of the contact types below.
Your data will not be sold, rented or otherwise made available to other third parties for their marketing purposes. Transfers of personal data to state institutions and authorities are only possible within the framework of mandatory national legislation.
Cookies
Google Analytics
This website uses Google Analytics, a web analytics service provided by Google Inc. ("Google"). Google Analytics uses text files, so-called cookies, which are stored on your computer and allow an analysis of your use of the website. The information generated by cookies about your website usage is usually transmitted to and stored by Google on servers in the United States. However, if IP anonymisation is activated on this website, your IP address will be shortened by Google beforehand within member states of the European Union or other parties to the Agreement on the European Economic Area. Only in exceptional cases will the full IP address be sent to a Google server in the USA and shortened there. On behalf of the operator of this website, Google will use this information to evaluate your user behavior on the website and to provide other services related to website activity and internet usage to the website operator. The IP address provided by Google Analytics as part of Google Analytics will not be merged with other Google data. You can prevent the storage of cookies by setting your browser settings accordingly; however, please note that if you do this, you may not be able to use all the features of this website to the fullest extent possible. In addition, you may prevent the collection by Google of the data generated by the cookie and related to your use of the website (including your IP address) as well as the processing of this data by Google by downloading the browser plug-in available under the following link and install: https://tools.google.com/dlpage/gaoptout?hl=en
You can disable the use of cookies by Google by calling up the ad rules and implementing the opt-out accordingly. Alternatively, you can disable the use of third-party cookies by visiting the deactivation page of the network initiative and implementing the opt-out information listed there.
You can view the Google Privacy Policy at: https://policies.google.com/privacy
Use of the Google Tag Manager
We use the Google Tag Manager. The provider is Google Ireland Limited, Gordon House, Barrow Street, Dublin 4, Ireland.
The Google Tag Manager is a tool with the help of which we can integrate tracking or statistical tools and other technologies on our website. The Google Tag Manager itself does not create user profiles, does not store cookies and does not perform any independent analyses. It only serves to manage and play out the tools integrated via it. However, the Google Tag Manager records your IP address, which may also be transmitted to Google's parent company in the United States.
The use of the Google Tag Manager is based on Art. 6 para. 1 lit. f DSGVO. The website operator has a legitimate interest in a quick and uncomplicated integration and management of various tools on his website. Insofar as a corresponding consent has been requested, the processing is carried out exclusively on the basis of Art. 6 para. 1 lit. a DSGVO; the consent can be revoked at any time.
How we protect your information
HTS uses technical and organizational security measures to protect the data we manage against accidental or intentional manipulation, loss, destruction or access by unauthorized persons. We are constantly improving our security measures according to technological development.
Your information and your rights
Upon request, we will inform you if and what personal data about you are stored with us. If, despite our efforts to ensure that the data is accurate and up to date, incorrect information is stored, we will correct it or delete it at your request. You can revoke your consent to the storage of your personal information at any time by sending a short message for the future.
If you have questions regarding the processing of your personal data, suggestions or complaints, you can contact our data protection officer.
HTS
Hydraulische Transportsysteme GmbH
Ringstrasse 28
D – 70736 Fellbach / Germany
Tel +49 711 34266790
Fax +49 711 342667999
info@hts-direkt.de