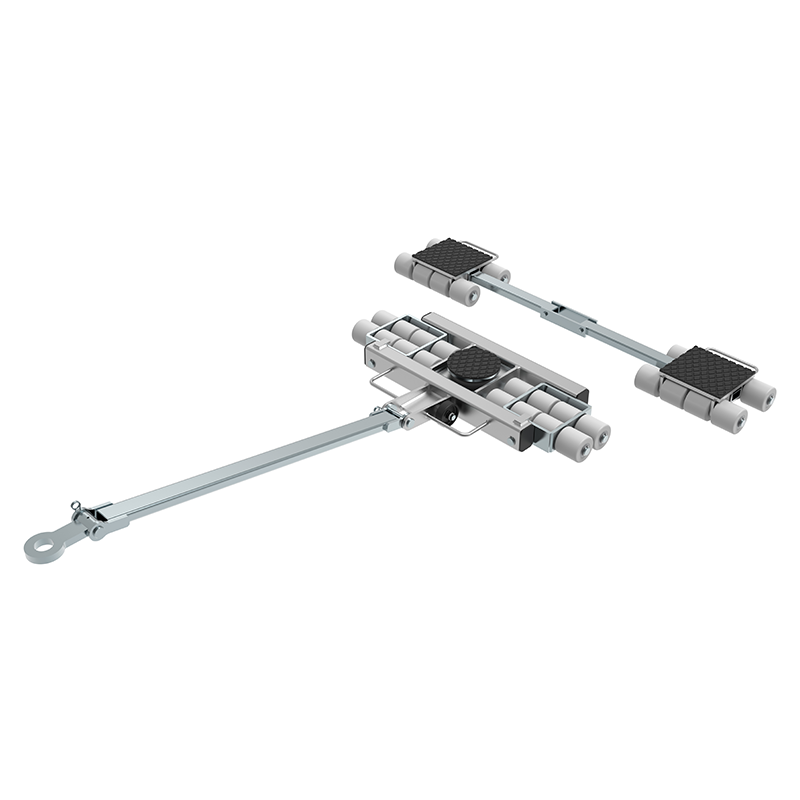 ECO-Skate® CR
The HTS CR series are in production since 2003 for clean room and food applications. All standard equipment from the ECO-Jack machine lifter series or the ECO-Skate load moving systems can be manufactured as a CR series with nickel-plated surfaces and low-wear nylon rollers. Apart from clean rooms, the CR series is also used in the food, pharmaceutical and chemical industries as well as in medical technology or research.
The following distinguishes the transport trolleys of the ECO-Skate CR series:
Pulling and alignment barsThe transport skates of the CR series are delivered as standard with pulling and alignment bars. Special lengths on request.
Nickel-plated surface and low-wear wheelsfor use in clean rooms, the food industry and pharmaceutical industry.
HTS high quality, non-marking nylon wheelsAll skates come standard with HTS high quality, non-marking nylon wheels, which have very low rolling resistance. They are made of solid material and not produced by injection molding. As a result, they are particularly high quality and resistant to abrasion. The very high payloads that result from this can never be achieved with rolls of conventional nylon tubes. HTS nylon wheels can also be ordered separately.
CombinableAll transport skates with the same hight of the CR series can be combined with each other. The total load consists of the sum of the individual load capacities.
For all areas of application in which the standard range is insufficient, we design special solutions that are individually tailored to the customer needs.